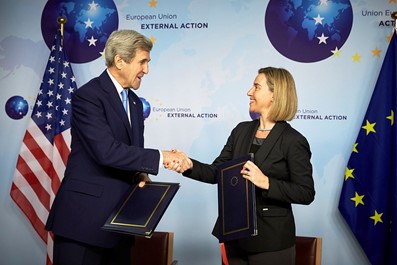 For those engaged in global sustainability regulations, one of the most profound effects of the US election will be the return of an ambitious and proactive US Environmental Protection Agency (EPA) to the negotiating table.
The US environmental regulators have been absent in recent years. However, with the confirmed appointment of John Kerry as the Special Presidential Envoy for Climate, the Biden Administration is making a clear statement that is intends to be actively involved in the global environmental debate.
Kerry's appointment, in first instance, signals that the US will re-join the Paris Agreement. John Kerry signed the Paris Agreement on behalf of the US in 2016 and will have the pleasure of again committing the US to the agreement.
More importantly, John Kerry is a seasoned diplomat who knows Europe and the inner workings of the Brussels Institutions well. Indeed, he has already said that he looks forward to working alongside America's allies and partners in tackling the climate crisis.
The EU Institutions are already eager to welcome the US back into the fold and leaked policy papers from the Council and Commission suggest that Member States are looking to the US to play a significant role in alongside the EU on the major issues of the day. This will be the EU's chance to demonstrate that they are equal partners with the US and set the global regulatory direction.
Contact Us
If you would like to know more information about the Environmental Protection Agency or any of the above content please contact our Chelgate Public Affairs team