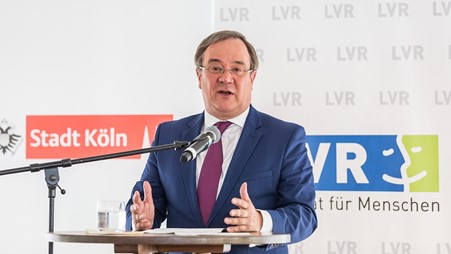 Germany's new CDU leader: What does Laschet's election mean for the EU and climate policy?
No Member State enjoys as much influence on the EU and its policy as Germany, and no other party characterises the German policy position as much as the CDU. Earlier this month, the party, which is in government since 2005, elected a new chairman: Armin Laschet, Prime Minister of North-Rhine Westphalia. Laschet prevailed over his opponents Friedrich Merz, ex-Chairman of the investment fund BlackRock, and Norbert Roettgen. Sitting at the helm of the party, Laschet will not only streamline German party politics but also Germany's position on EU-matters. But who is Laschet? And what does his election mean for the EU and its climate policy
Laschet and the EU: Merkel 2.0?
Laschet follows a centrist politikstil, similar to the "Merkel method". Other than Merz, the conservative hardliner who sought to align the CDU more towards the centre-right, he stands for a policy of continuity and will likely follow Merkel's consensual course. This observation will also hold for his EU policy. Born into a family originating from Belgian Wallonia and grown up close to the Dutch and Belgian border, it is no surprise that Laschet is an EU-enthusiast.
Laschet made headlines in 2018 when he criticised Merkel's EU policy as not ambitious enough. Indeed, Laschet seeks to strengthen Germany's role in the EU even further and increase its contributions to the EU budget. Under his leadership, we can also expect an intensification of the Franco-German cooperation on EU matters.
Laschet for a greener Europe?
Laschet's father was a coal worker in the Rhine Region, and the CDU leader has often stressed how his father's job has shaped Laschet's values of solidarity, trust, and cooperation. His pride in the German coal industry has also left a mark on Laschet's climate policy, and so the "Rhinelander" prioritises economic competition and workplace security over ambitious climate action. Asked if the CDU must become "greener", Laschet said no. In short, we cannot expect much enthusiasm for bold climate action from Laschet, neither at the national nor at the European level.
Image source: © Raimond Spekking / CC BY-SA 4.0 (via Wikimedia Commons)
Contact Us
If you would like to know more information about climate policy or any of the above content please contact our Chelgate Public Affairs team or speak to our London office.