Team
Based in Ireland and Brussels, all senior managers run all our accounts in person. Working with us means you always have access to high quality, professional advice, whatever your requirements.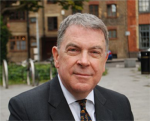 Terence Fane-Saunders
Executive Chairman

Terence Fane-Saunders is widely regarded as one of the leaders of the international public relations profession. Before founding Chelgate in 1988 he was chairman and chief executive of Burson-Marsteller, one of the three largest public relations firms, and served as a member of that company's international management board.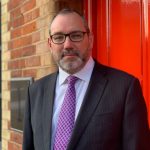 Liam Herbert
Chief Executive
Liam Herbert joined Chelgate in 2014 as Director of Client Services. Liam has previously worked as Head of External Communications for Imperial Tobacco and other senior positions.  He has developed expertise in reputation management, stakeholder engagement, public policy, and strategic solutions.
Nick Wood-Dow
Deputy Chairman
Nick Wood-Dow came to Chelgate just months after its foundation with a broad experience of public relations, public affairs, and government relations across a variety of sectors. Nick is a specialist in European government relations, having run pan-European communications projects and serving as a public relations adviser to the European Democratic Group of MEPs in Strasbourg.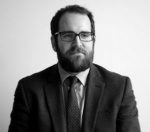 Christopher Morris
Associate Director

Based in our Brussels office, Chris has spent a number of years working within the political and policy fields of the European Institutions. During his time in Brussels, Chris has represented high-level clients on a vast array of policy fields including financial affairs, fintech, environmental regulation and transport policy.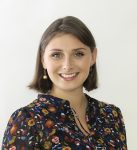 Careen Becker
Consultant
Careen joined Chelgate in 2019 as a graduate from Maastricht University, the Netherlands, where she completed her Masters in European Politics and International Relations and her Bachelor in European Studies. Throughout her studies, Careen developed and implemented public affairs and communication campaigns for non-profit organisations and charitable student associations. Outside of public affairs, she enjoys exploring London and cooking. Careen is fluent in German, English and French.