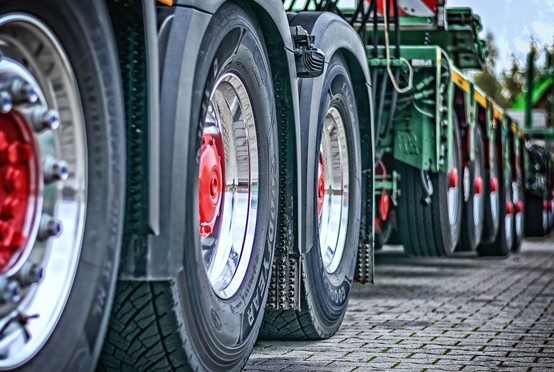 After the end of the Brexit transition period, the UK will go down its "Road to Zero" without the EU's supervision and its regulations on vehicle emission standards. However, the government has confirmed its intentions to retain ambitious vehicle standards post-Brexit, envisaging "almost every car and van" to be zero-emission by 2050. While the UK follows a clear pathway to reduce emissions from cars and vans, the decarbonisation of heavy-duty vehicles (HDVs) remains a challenge. We reveal the UK's approach to decarbonising the HDV sector, looking at natural gas and low-carbon fuels as the potential low carbon options for HDVs.
Liquified natural gas (LNG)
The UK broadly regards LNG as "an attractive alternative to existing fuels" yet recognises the sustainability concerns associated with the gas. Indeed, no other alternative fuel is as fiercely debated as liquified natural gas: not only do critics question the sustainability of LNG. There is also a major debate about the actual greenhouse gas savings of LNG powered HDVs, with one side claiming GHG emissions savings of up to 20% compared to fossil fuels, while critics argue that LNG trucks emit over two times more NOx pollutions than diesel. The government aims to settle this debate and is currently working with the industry to assess the true (environmental) performance of the latest gas trucks.
Biofuels (bioethanol, biodiesel, biomethane)
Biofuels fell into disrepute at the beginning of the decade, when it became evident that natural land was converted to grow crops for allegedly sustainable fuels. The biofuels industry has since tried hard to correct this negative image, and with big companies like Waitrose and John Lewis revealing their plans to power fleets on next-generation biodiesel, demand for biofuels is increasing. Looking ahead, the government expects the global market for advanced low carbon fuels to be worth up to £15 billion by 2030. With the UK withdrawing from the EU, the UK needs to come up with credible sustainability criteria for biofuels to ensure that biofuels are as environmentally friendly as their names suggest.
The decarbonisation of HDV transport is a challenge – a challenge which the UK government has accepted. As committed to in the Road to Zero strategy, the UK seeks to pursue a future approach that is "at least as ambitious" as the current EU arrangements, and so the Department for Transport is working with industry and communities around the country to develop comprehensive solutions to decarbonise the sector, above all by improving efficiency and incentivising demand.
Contact Us
If you would like to know more information about vehicle emission standards or any of the above content please contact our Chelgate Public Affairs team