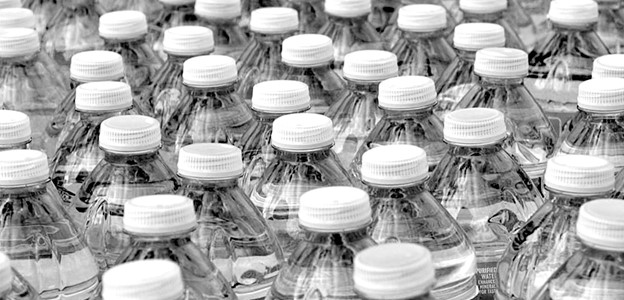 How the outbreak of COVID-19 impacted Brussels' ambitions to curb packaging and packaging waste.
In 2018, the EU declared a "war on plastic". Now, two years later, the COVID-19 pandemic has led to a revival of single use plastic packaging. However, the European Commission does not want to return to old habits. Instead, Brussels is preparing a major legislative push to curb packaging and packaging waste and strengthen the role of "sustainable" packaging alternatives. Will we finally be saying farewell to conventional packaging?
The last few months have shown that sterile, single-use plastics packaging is indispensable to many key sectors, especially the medical. As a result, sustainability has been pushed down the priority list, making way for more immediate health, hygiene and safety concerns. This reversed trend has also been recognised by the European Commission, which acknowledged that modern daily life is "unthinkable" without protective plastics packaging.
However, plastic's unique selling point should not be mistaken as a carte blanche for the industry. Despite the pivotal role played by plastics in upholding health and safety during the pandemic, the Commission is not willing to compromise on its plastics policy, dismissing the industry's requests to lift all bans on some of the single-use plastics items and postponing the deadlines in the Single Use Plastics Directive. In the words of the EU Commission, "deadlines in EU law have to be respected".
Despite the new realities, the Commission is currently rewriting the essential requirements on packaging and packaging waste, intending to drastically cut plastic waste and increasing reuse and recycling rates according to the principles of the circular economy. The new proposal, which is expected for Spring 2021, is set to radically restructure the Union-wide rules on packaging design, production, use and waste treatment, forcing the industry to ensure that all packaging is recyclable by 2030. In parallel, the new measures also aim at strengthening the role of bio-based packaging, especially in the food packaging sector, where biodegradable and compostable packaging present as a viable alternative to plastic packaging.
Despite the outbreak of COVID-19, reducing packaging and packaging waste remains one of the EU Commission's principle policy priorities. While bio-based packaging innovations are not (yet) mature enough to fully replace plastic packaging, the pandemic substantiated the Commission's commitment to stricter legislation on packaging waste. Nevertheless, the new laws are not yet set in stone, and the current public consultation on packaging and packaging waste allows key stakeholders to make their views on Commission's proposals known. What is clear, however, is that brands and packaging companies should put sustainability (back) on the top of their agendas and prepare for a battle over Brussel's new packaging requirements.
Contact Us
If you would like to know more information about Greenhouse Gases or any of the above content please contact our Chelgate Public Affairs team